Because between October 8th and 14th we celebrate the Protected Areas Week, we will organize a cycling competition near the protected natural areas: Putna River, Bozu Creek, Râpa Roșie – Dealul Morii and Algheanu Reserve. Thus, participating in this contest, you will tour the protected natural areas and you will show that you care about nature.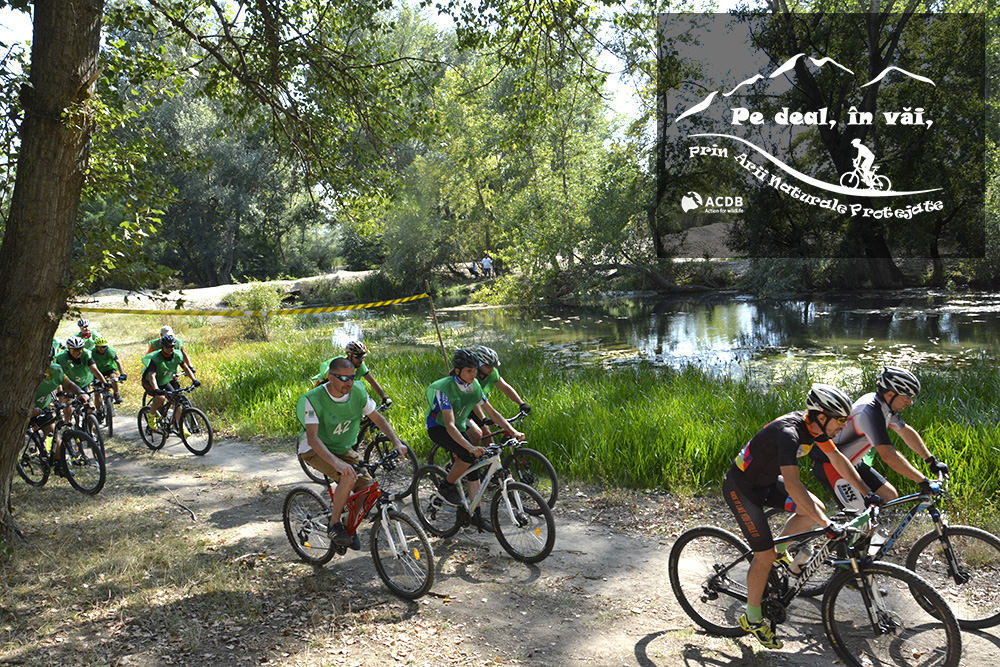 The route proposed by us passes through traditional settlements from Vrancea Country, around Babei Vrâncioaia House, through forests and meadows with a breathtaking landscape. The route is 22 km long, but will be covered twice totaling 44 km. We recommend that you be prepared for some parts with steep ascents and descents (10% inclinations).
The route will be mostly on asphalt road 18.5 km and 3.5 km on stone / land road. In total, 37 km will be covered on asphalt and 7 on stone / asphalt road.
Mandatory equipment consists of mountain bike and helmet.
This activity is part of the project: "Time travel: from the river Putna to the Sarmatian Sea which is funded by the Foundation for Partnership and MOL Romania.
Registration info!
Online registrations close on 12.10.2018, at 17.00.
• Registration form: docs.google.com
After completing the registration form, you will receive a confirmation message on the e-mail address you filled in with details on how to pay the participation fee and validate the registration.
Registrations on the spot are made only on Saturday, 13.10.2018, between 9.00 – 10.00 within the available places.
* Competitors registered on the spot will receive in the kit only the competition number, without a T-shirt, all other benefits remaining unchanged.
Route map
Mountain Bike Competition Route – On the hill, in the valleys, through Protected Natural Areas: ridewithgps.com
Documents
• Regulament "PE DEAL, ÎN VĂI PRIN ARII NATURALE PROTEJATE.pdf
• Declaratie pentru minori Mountain Bike.doc
• Declaratie propria raspundere majori Mountain bike.doc