ACDB invites you to participate in sports competitions to promote nature and a healthy lifestyle, both as competitors and volunteers.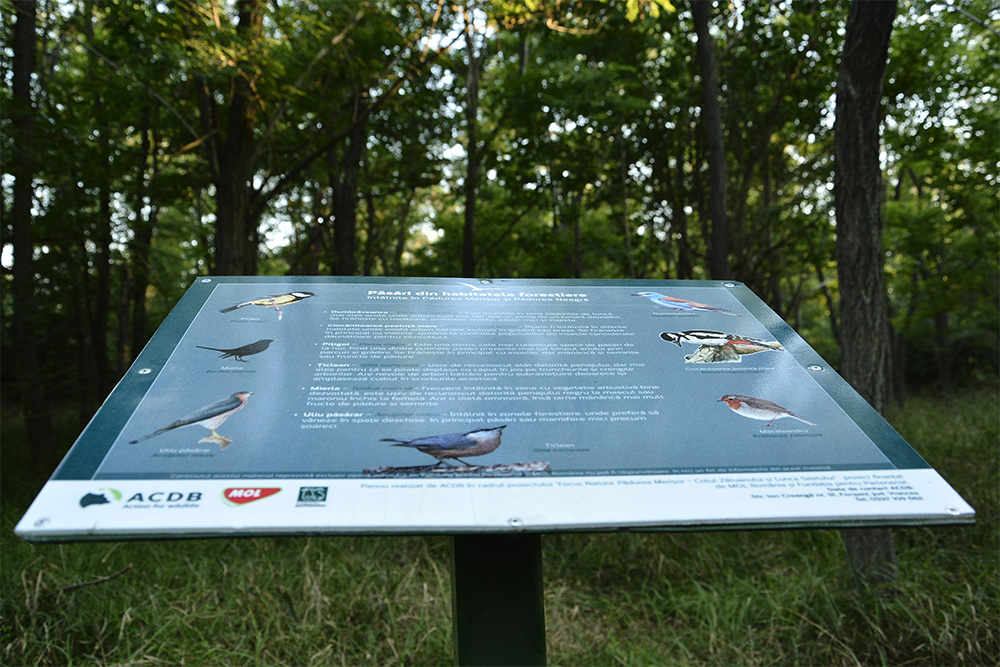 The "Cross Country Focus Natura" and "Focus Natura Half Marathon" competitions are organized to make participants aware of the importance of conserving natural values in protected natural areas, promoting exercise (running in nature) and a healthy lifestyle for a wide segment of population, with local community involvement.
The events are organized by ACDB in partnership with the Vrancea Environmental Protection Agency, with the support of the Partnership Foundation and MOL Romania.
The competitions will take place on Saturday, September 9, 2017, starting with 9:30 half marathon start and from 15:30 – Cross Country XC start, in Biliești, Ciușlea, Rădulești having the start and arrival at the entrance to the Merișor Forest Nature Reserve – Cotul Zătuanului from Biliești, Str. Ballast pits (GPS points 45 ° 44'22.97 ″ N 27 ° 21'6.92 ″ E). The routes overlap with the thematic path entitled "The secret world of Merișor Forest and Black Forest". The entry point on the thematic path is marked by a sign called "The secret world of Merișor Forest and Black Forest".
– Half marathon – 21 km.
– Cross Country Race XC – 30 km.
The routes of the thematic trail (half marathon – https://ridewithgps.com/routes/23986490 and Cross Country XC – https://ridewithgps.com/routes/23986489) will be repeated to sum up the distances needed for the competitions.
The minimum age for participation is 18 years.
The maximum number of participants for the race is 200. The first 50 who enter each contest until August 21 will receive a free personalized T-shirt.
The deadline for online registration is 03.09.2017, 17.00.
Participation is free!
Those who want to compete for the half marathon can register online here, for Cross Country XC here, and volunteers here (https://docs.google.com/forms/d/e/1FAIpQLSdQ1WpAMjP-z79zPGo__hi328AdrVYPhp1N_SAYrALTyv5JZw/viewform)
For more details, please refer to the half marathon regulations (https://docs.google.com/document/d/1oWdhoC_6hArF6aF7zy1Dhdyx6BrYsW274KYZtwoyeBc/edit?usp=sharing) or the Cross-Country XC regulations (https://docs.google.com/document/d/1rMaNZZDDiyTlZbAwnwtmUhBj6XCgUd7jo-9mliNb2DI/edit?usp=sharing).