Help us save as many wild animals as possible!
The Wildlife Rehabilitation Center has grown, as has the number of cases in which we need to intervene! In order to cover the basic needs, food, daily care of the spaces, medicines, we need a lot of support from you, and when we have to intervene urgently to save an injured wild animal it would help us a lot if we had two pieces of veterinary equipment.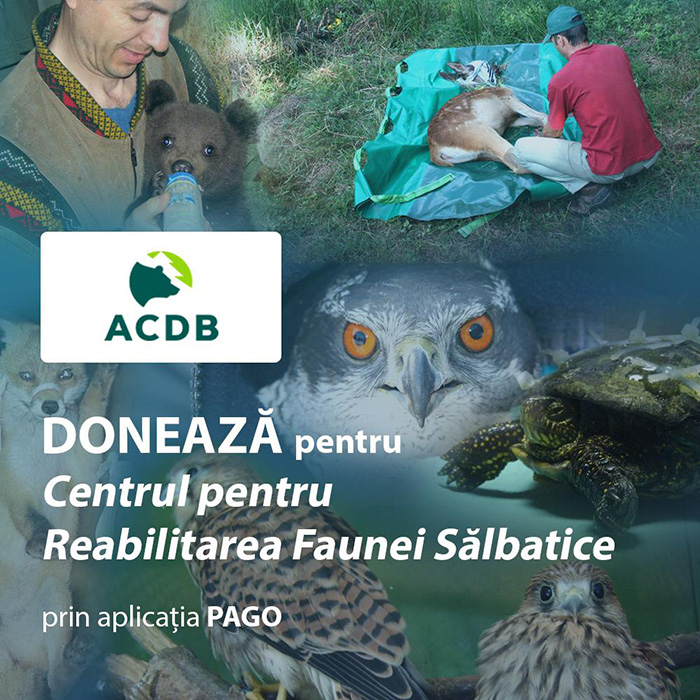 The funds raised will not cover expenses related to salaries, rent or utilities, but will include food, medicines, veterinary or imaging services, laboratory services and specialized medical tests, tools, tools and substances for disinfection, transport cages. and quarantine.
You can donate with Pago #fast and #free, in your style:
– in the Pago application, where recurring donations bring Pago points, which can be used for other donations, for the payment of invoices and other types of payments
– from the browser on pago.ro
– from our website. (inhalation anesthesia machine and an oxygen concentrator).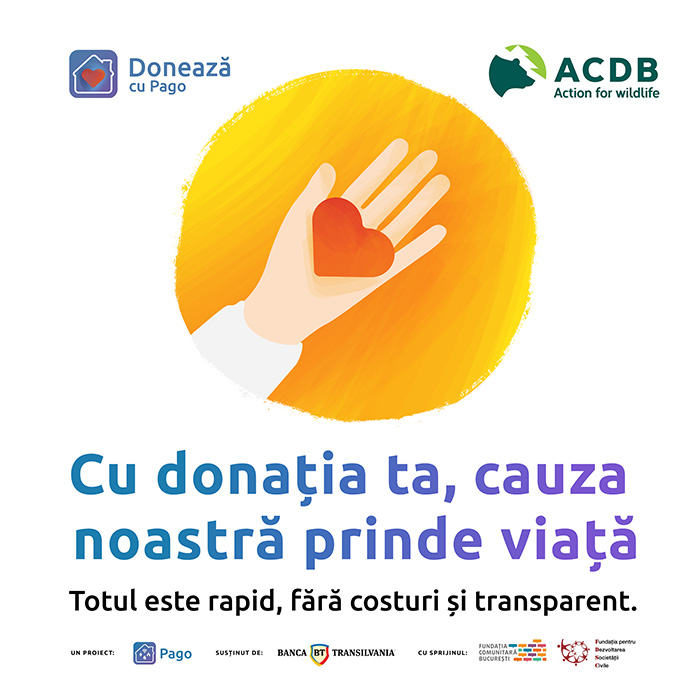 What is PAGO?
With your donation, 15 causes come to life! Find out more about these and how big is the "parallel state" of the good in the Recorder material, then donate #free and #fast, from the Pago application or directly from the browser on pago.ro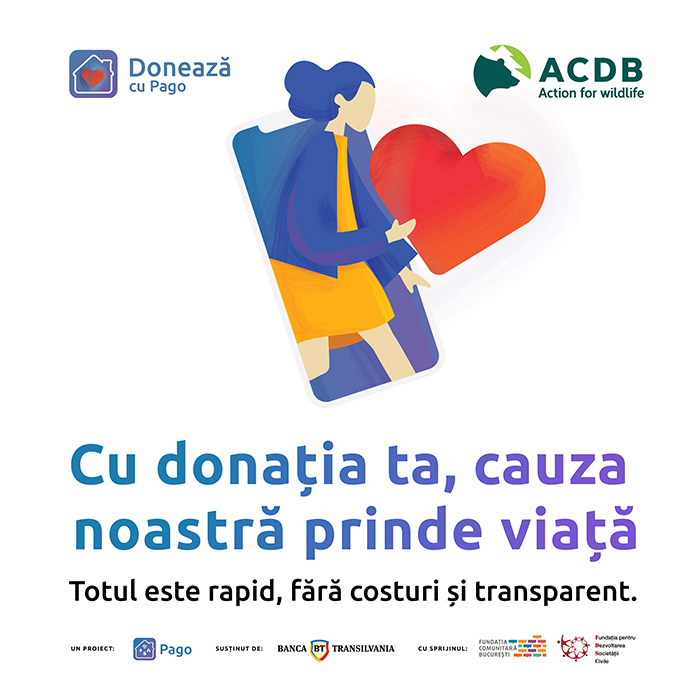 Through this application you will help a cause to come to life: you will help a child to stay with the family or maybe your contribution will go to meditations and experiences for institutionalized children, or you will help an animal, or you will facilitate access to health services for a person from rural environment! We really want to draw the line a year from now and to have collected the money needed to make the 15 causes a reality. We support them with what we know how to do better – fast and secure payments.