Shortly after catching the first lynx in Vrancea Mountains, a new specimen joined the male Goru at the ACDB quarantine center. This male, about 4 years old, was captured on Feb. 27, in the Subcarpathians area, within Pralea hunting unit, managed by our partner RNP Romsilva.
This time, the ACDB-LIFE Lynx project team was helped by Adrian Titianu and Cătălin Ghionoiu from Direcția Silvică Bacău, without whom we would have not been able to monitor the area and celebrate this new capture.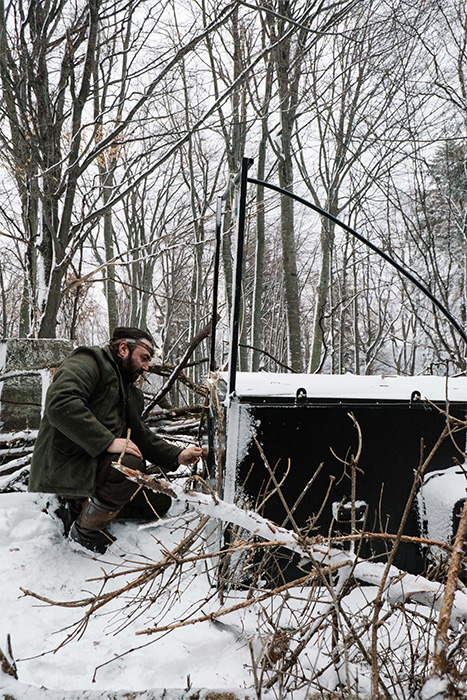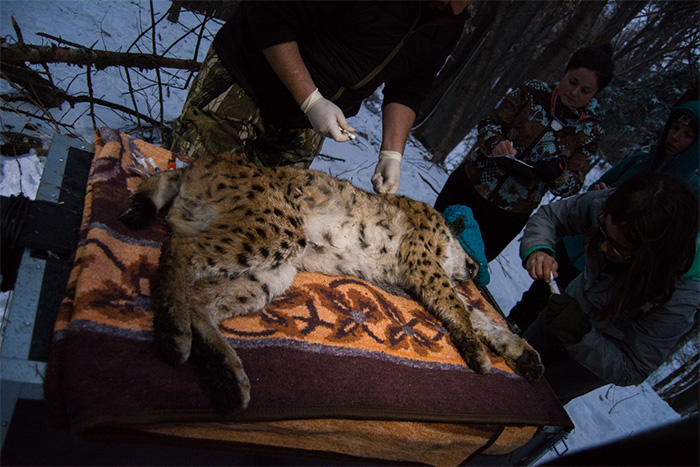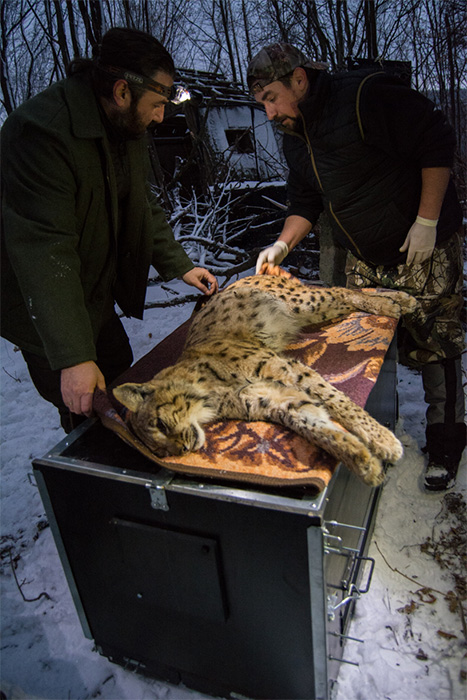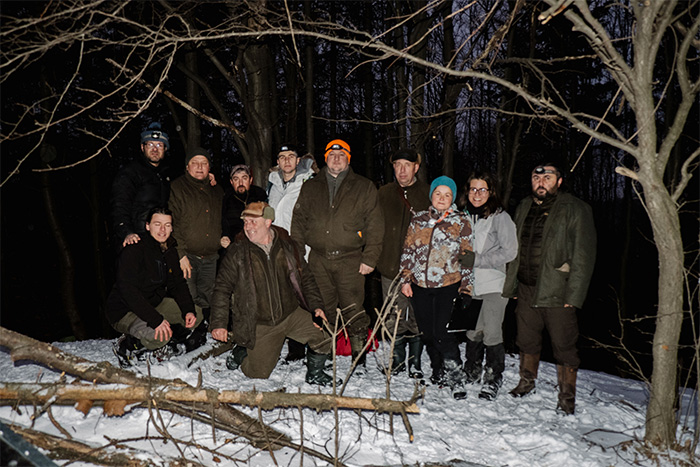 Capture activities have been implemented in an area where the care for wildlife is exemplary, facilitating the maintenance of viable populations. We thank the entire team of foresters and specialists who contributed to the implementation of the LIFE Lynx project. The future of this species in Europe is built, step by step, through a joint effort that we all have to be proud of.