The International Day of Biological Diversity opened for the first time the gates of the Wildlife Rehabilitation Center – ACDB for the general public.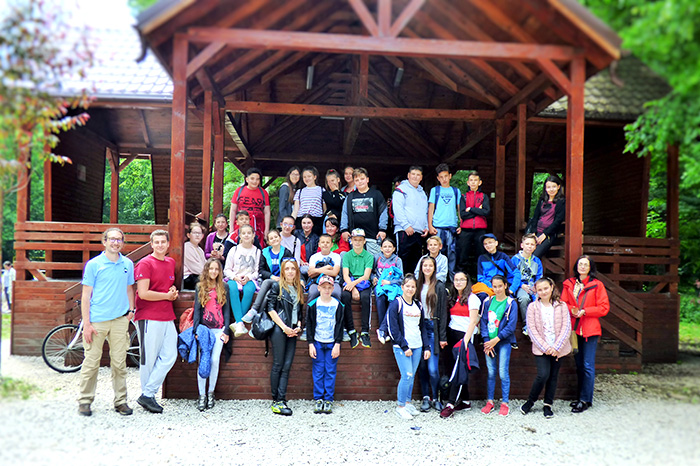 On this occasion, 50 students from neighboring schools (proximity to Petrești) were invited to the rehabilitation center, where they were initiated on the actions of rescue, treatment and monitoring of wildlife. The organized activities included: games of knowledge, a tour of the rehabilitation facilities (during which information was disseminated about the role of the center and the operational procedures for the care of wild animals were shown), wildlife monitoring applications and visiting of the village museum.
Following this event, young people who want to get involved are invited to register as volunteers for the center.
"There is a close connection between the number of animals that come to be treated at the center and the direct involvement of the locals in the conservation of wildlife. The number of cases in which wild animals need help can be reduced if we understand the factors that cause the most frequent accidents and if the activity of the Center will be known by as many people in the vicinity of the protected areas.
The Center for the Rehabilitation of Wildlife is a space in which a volunteer program can have a multiple role: increasing the success rate in case of rescue and rehabilitation of injured or injured animals, training of new skills for young people who want to follow professions dedicated to the sciences of nature, but also the strengthening of civic initiatives that contribute to a better development of the local community and the management of protected areas. In this regard, we will start a volunteer program for young people who want to get involved in the activities of the Rehabilitation Center. "- Alina Dragomir, project manager
The activities are part of the "Together for Wildlife Rescue – Together for Protected Areas" project, which aims to involve protected area administrators and local communities in saving wildlife, improving means for taking over and caring for wildlife, and creating a feeling of local pride by associating the local communities with the Wildlife Rehabilitation Center.
The project lasts for 6 months and is funded by the Partnership Foundation and MOL Romania.